Hello Jimmy!
Sorry, I'm writing in blood, as there is no ink left on the island.
If you are reading this letter, then I managed to get off of this damn island.
Take note of these simple rules that will help you survive on this island, and if you're lucky, find treasures.
1. Only sober pirates will be able to put together a team. Unfortunately, there are not many of them left here.
2. After the pirates divided the booty one last time, the drunken idiots managed to tear the map into many small pieces. Some of them sold their pieces, and some just traded it for a bottle of rum. Find those who still have pieces of the map and try to recover at least one part. The treasures are hidden in caches all over the island, so part of the map is enough to find some of them.
3. Never, ever discuss your business in the presence of parrot. They act as undercover messenger pigeons. A parrot will deliver anything and everything it hears to its master. If you happen to stumble upon an untamed one, do your best to make it yours. They are very smart creatures that you can teach to eavesdrop on conversations.
4. Never trust a pirate! Although they pretend to be your friends during a treasure hunt, they backstab you whenever they get a chance. Therefore, be more cunning, set traps for them when you feel that the treasures are near.
Somewhere in the middle of the ocean lies a cluster of exotic tropical islands where a group of anarchist pirates decided to settle. They built dwellings, vegetable gardens, and even started breeding cattle. Some of them opened saloons, stores, and barbershops necessary to sustain their reckless way of life. For short-distance travel between the islands they use boats, and for long-distance travel - the very real pirate frigates, where the most dramatic events unfold. Those pirate ships become the scene of heated struggles between greed and nobility, where the passions for adventure and treasure hunting are intertwined. Although it might look like pirates always busy with their routine errands, don't be fooled – every pirate wants to pursue his dream of finding the hidden treasure. They would assemble the map with arcane clues like a jigsaw puzzle, and easily give up a lot of things in order to find the place where the vast fortune is buried. Once they get a map and build a pirate ship, they would be ready to undertake a long journey in search of the hidden treasure. As they progress, they are going to discover new islands and enter the bays for food and drink replenishments. Some islands will be uninhabited, and on other islands they will have at their disposal saloons, baths, barbershops, bars, and casinos owned by other pirates, where they spend their spare time.
These pirates have become insolent - they locked the captain in the hold and threaten to leave him on the island. I secretly deliver him food. If they see me, I'll be in trouble. Yesterday I found a box from a sunken ship on the shore. There was an incomprehensible device, similar to a device for observing stars. Today I'll try to figure out how it works.
Drunk Pirates NFT Collection
Drunk Pirates is a randomly generated NFT collection of 10,000 brave pirates living on Ethereum blockchain. Each NFT gives you the right to participate in the P2E game, to the privileged mint of other NFTs, as well as access to the drunken pirates club. Each pirate has three categories of rarities: appearance, character traits, accessories such as a knife, pistol, lantern, hook and more.
Each action of the pirates is recorded on the blockchain and triggers an unpredictable event for other pirates. For example, a haircut at the barbershop of one pirate can cause an event such as a collision of a frigate with a coral reef, which is located on the opposite side of the ocean. And patching up a hole in a frigate can cause rain on one of the islands and a good harvest. These events bring an element of surprise to the game. In addition, a random component is added to every action made by a pirate, which makes each step unpredictable and the game interesting. The degree of randomness depends on the sobriety of the pirate - the drunker the pirate, the more difficult it is for him to achieve the desired result. In addition to accidents, pirates can not only help each other, but also hinder the achievement of goals.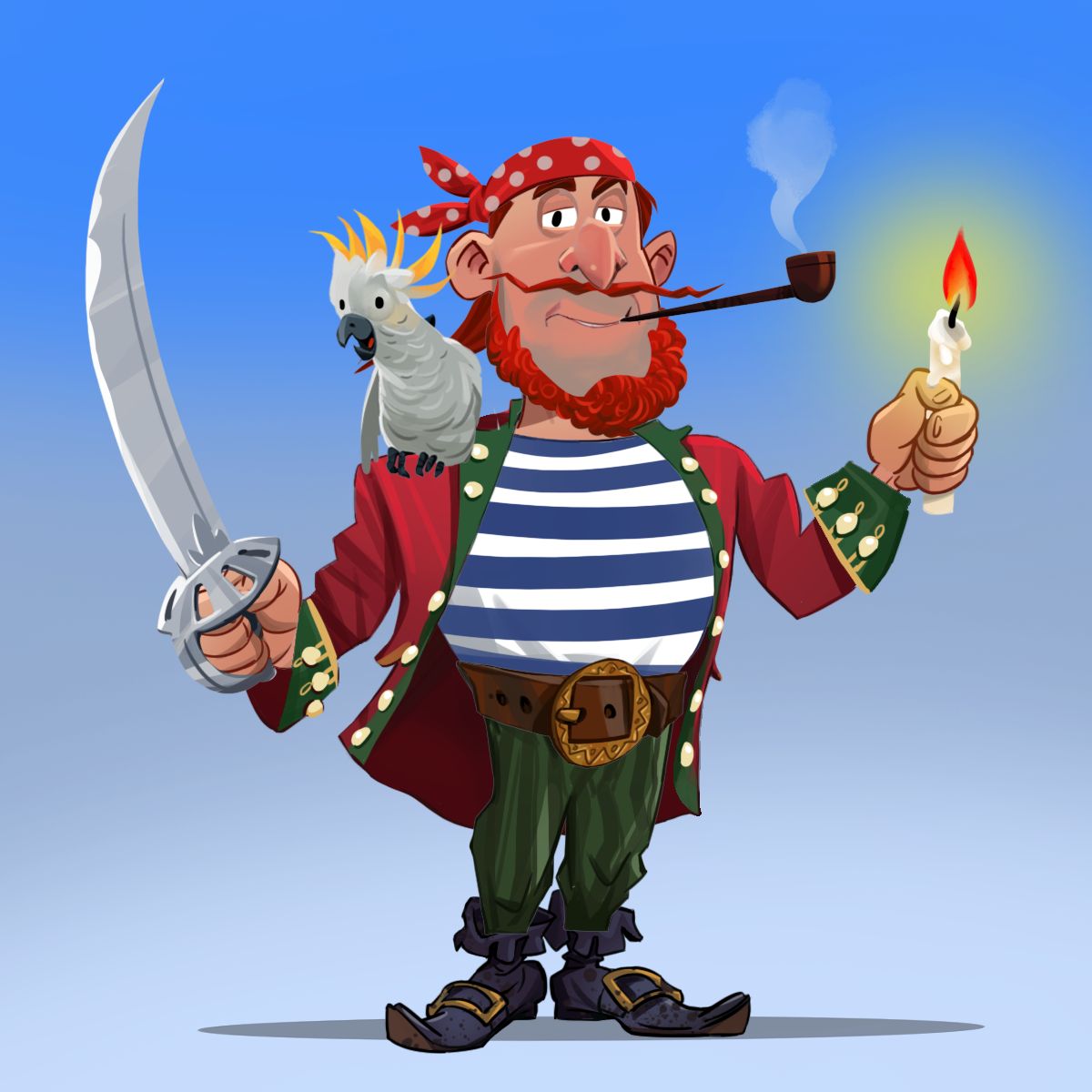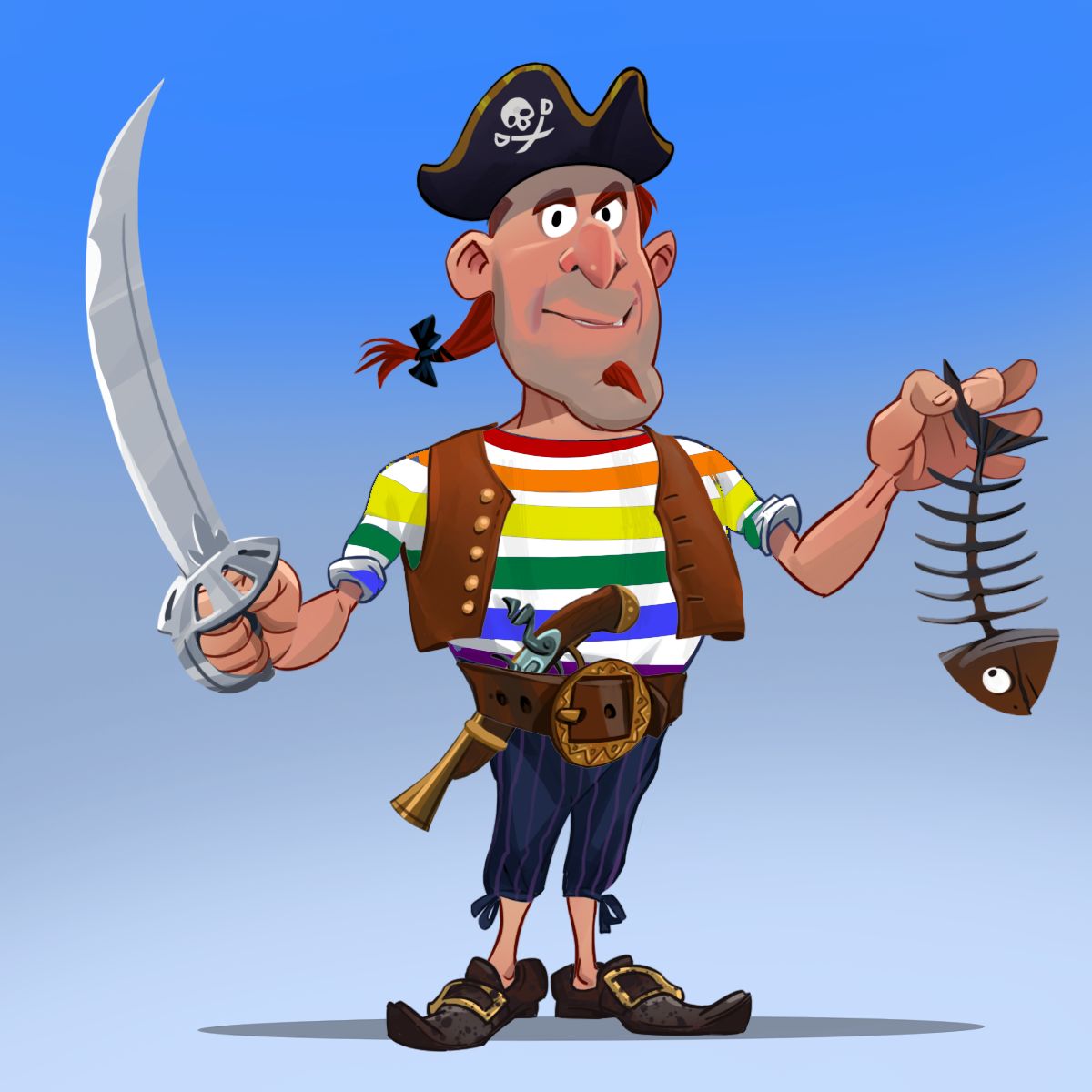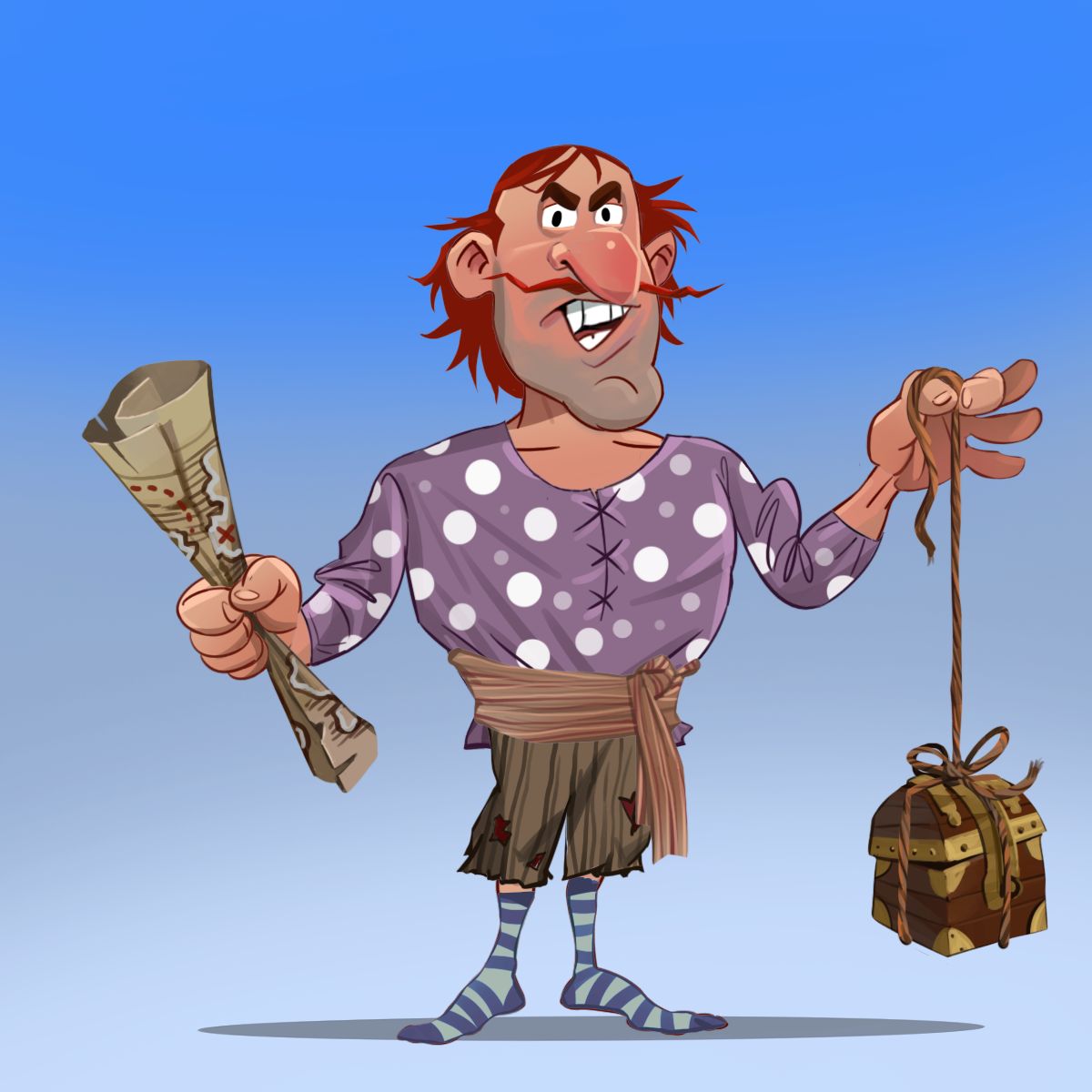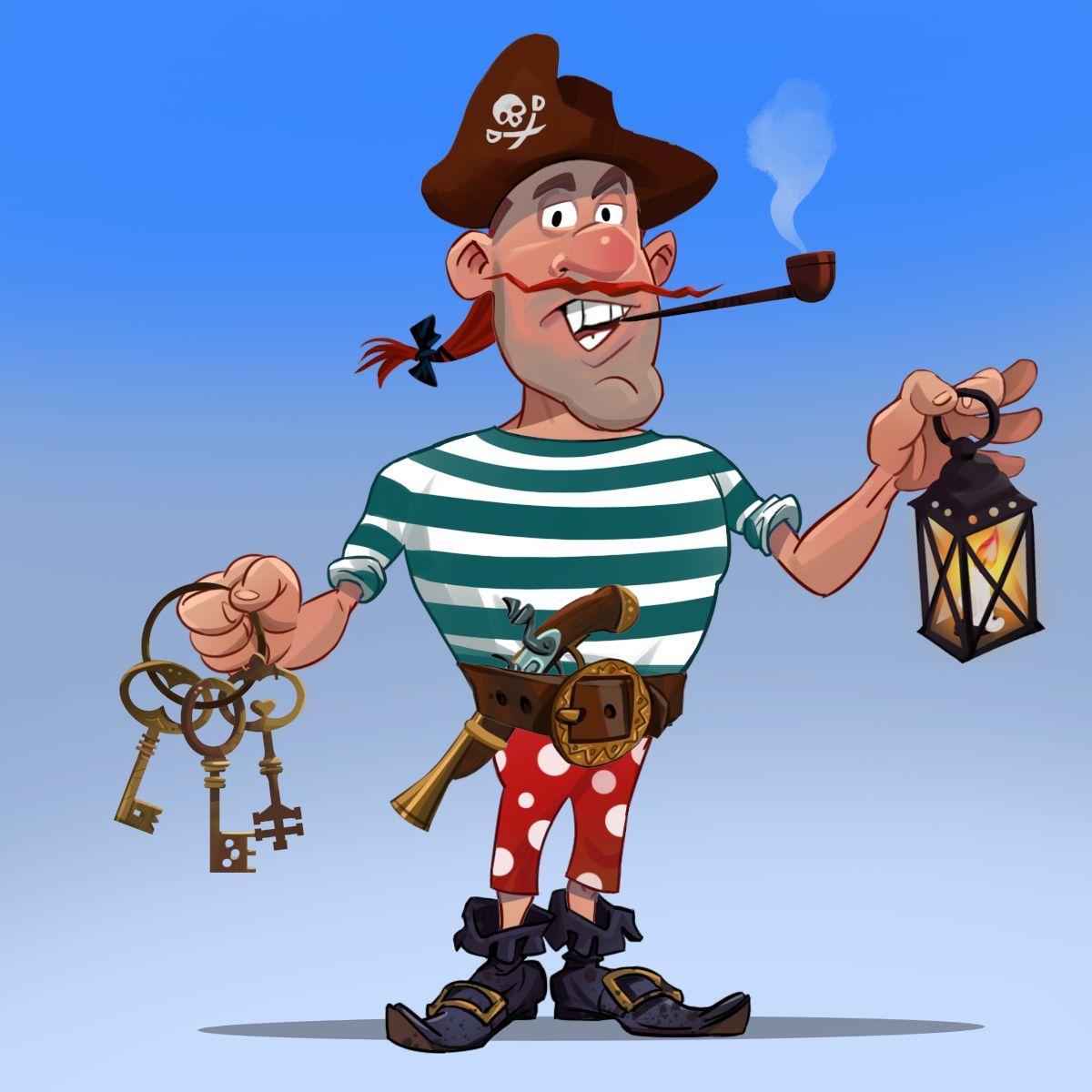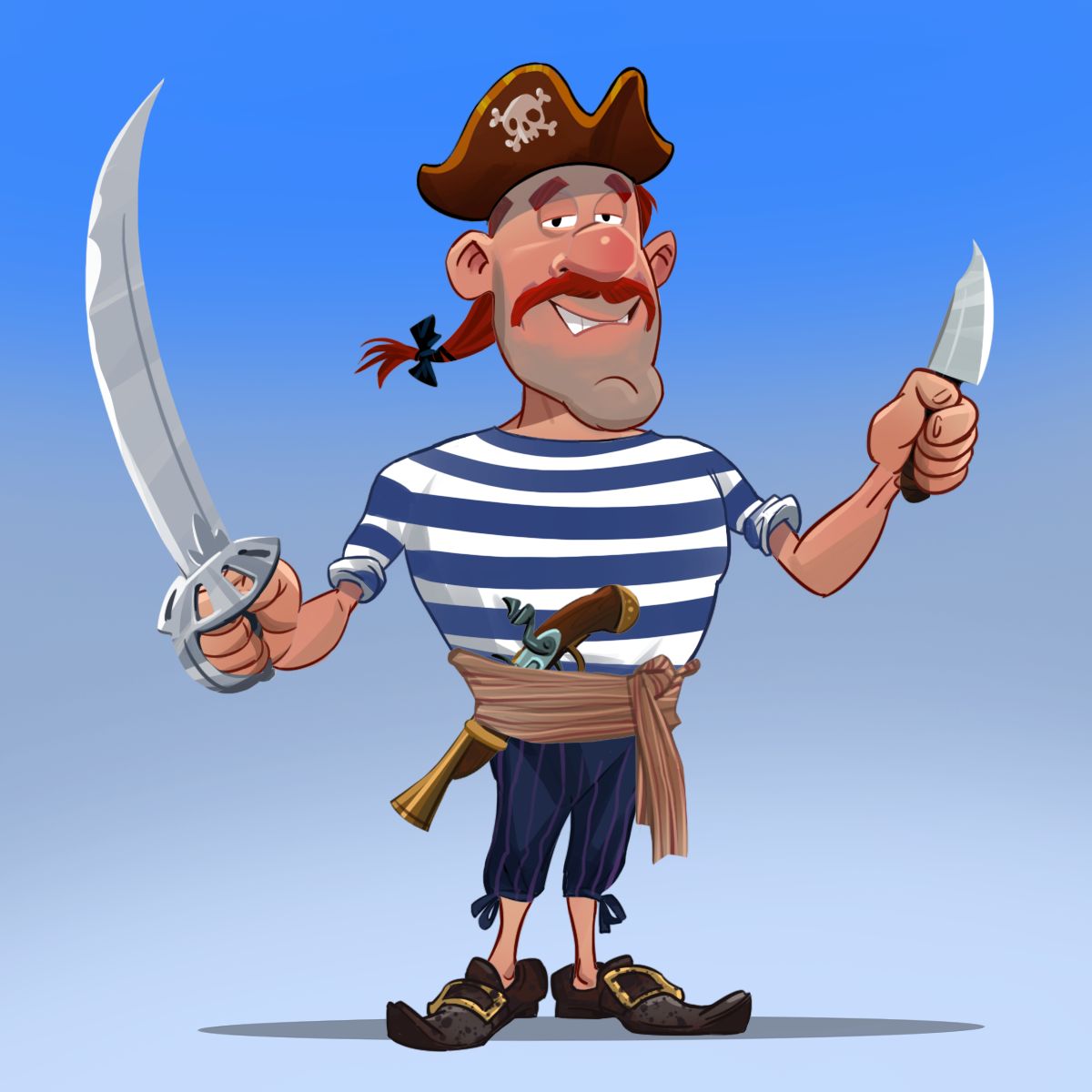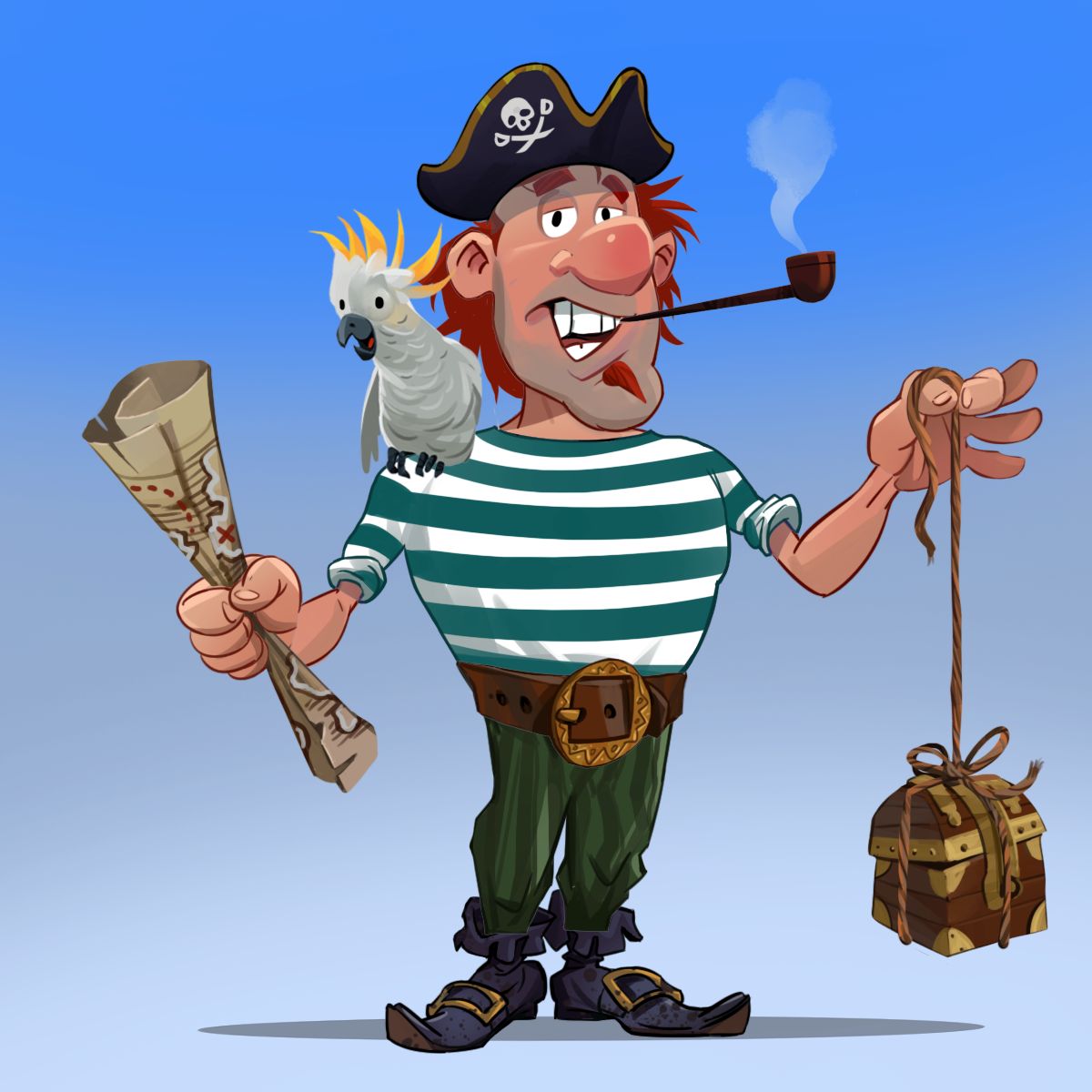 Don't drink the rum, Jimmy, or you'll be like those pirates in no time. Interesting berries grow here on the island. After you eat them, you will temporarily have amazing abilities. I do not know how to describe these abilities, but you will understand everything when you try them.
Our mission
Today, true blockchain games are at the stage of inception and early development. Blockchain game developers are experimenting with different types of tokenomics and gameplay. They try to adopt the best models from other developers and use them in their games. In the development of blockchain games, creativity and out-of-the-box thinking are important, otherwise your game will turn into a regular game on the blockchain, which can exist without the blockchain.
The blockchain games industry is very different from the production of conventional games, as the blockchain has many limitations. A true blockchain game should harmoniously use these restrictions so that they seem to be part of the game itself and do not annoy the user. The benefits of using blockchain should outweigh the inconveniences associated with the limitations of blockchain. Now more than ever, the market requires new achievements and inventions in this area. The potential of true blockchain games is still unrevealed.
We are a team of enthusiasts who strive to move forward the production of blockchain games, experiment with new types of tokenomics and gameplay. If you want to be a part of this experiment - welcome! We have a lot of ideas about what a true blockchain game should be like, but we also rely heavily on player feedback, and hope that together we can discover new paths in blockchain game development that will serve as the basis for future games. We reserve the right to change the gameplay and/or tokenomics at our discretion.
Jimmy, try to build a small raft to get to the neighboring islands and scout them well. Every island here has something that benefits you.
Team
We are a team of enthusiasts, ready for accomplishments and challenges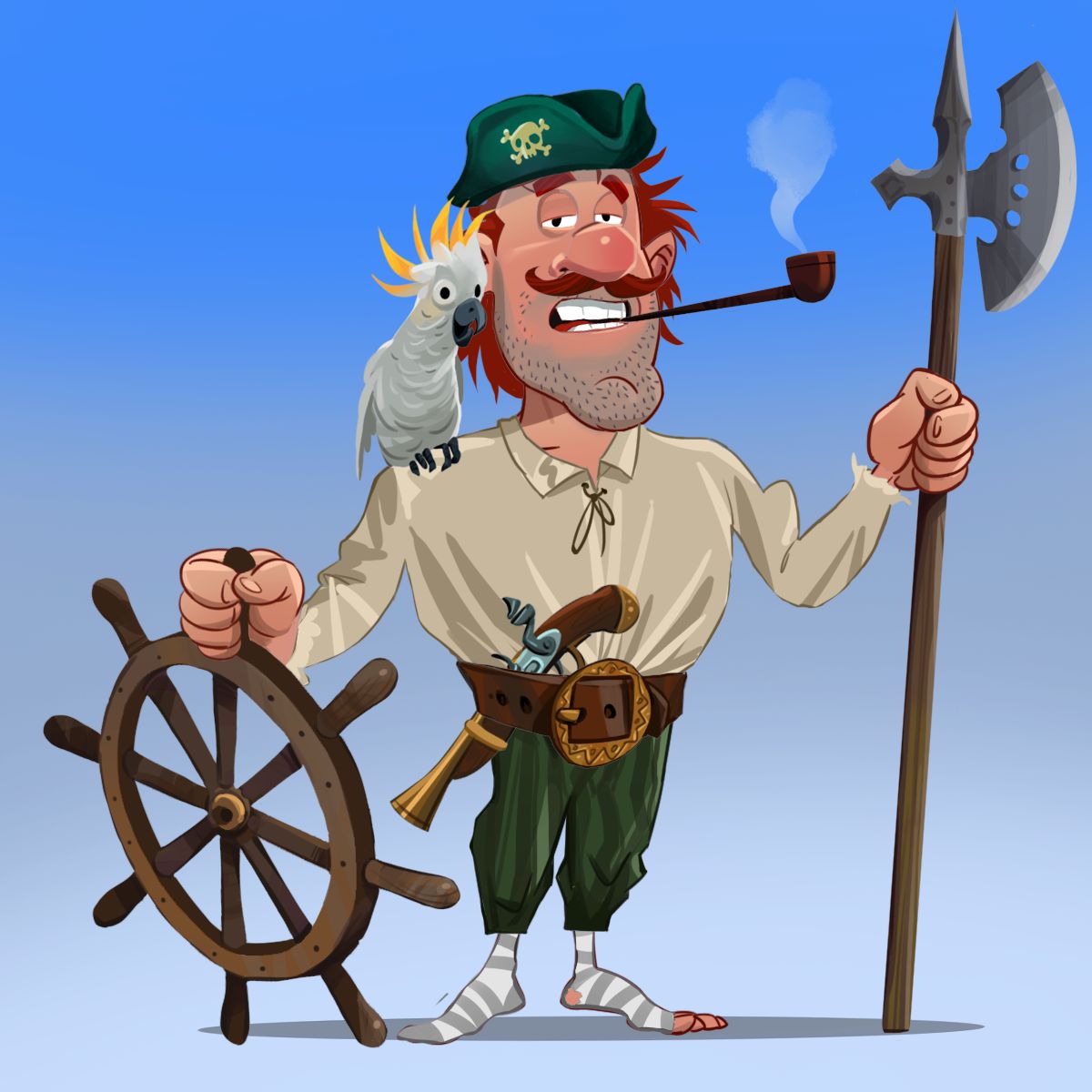 Flint
CEO & Co-founder & Captain
The most sober-minded of pirates ;-)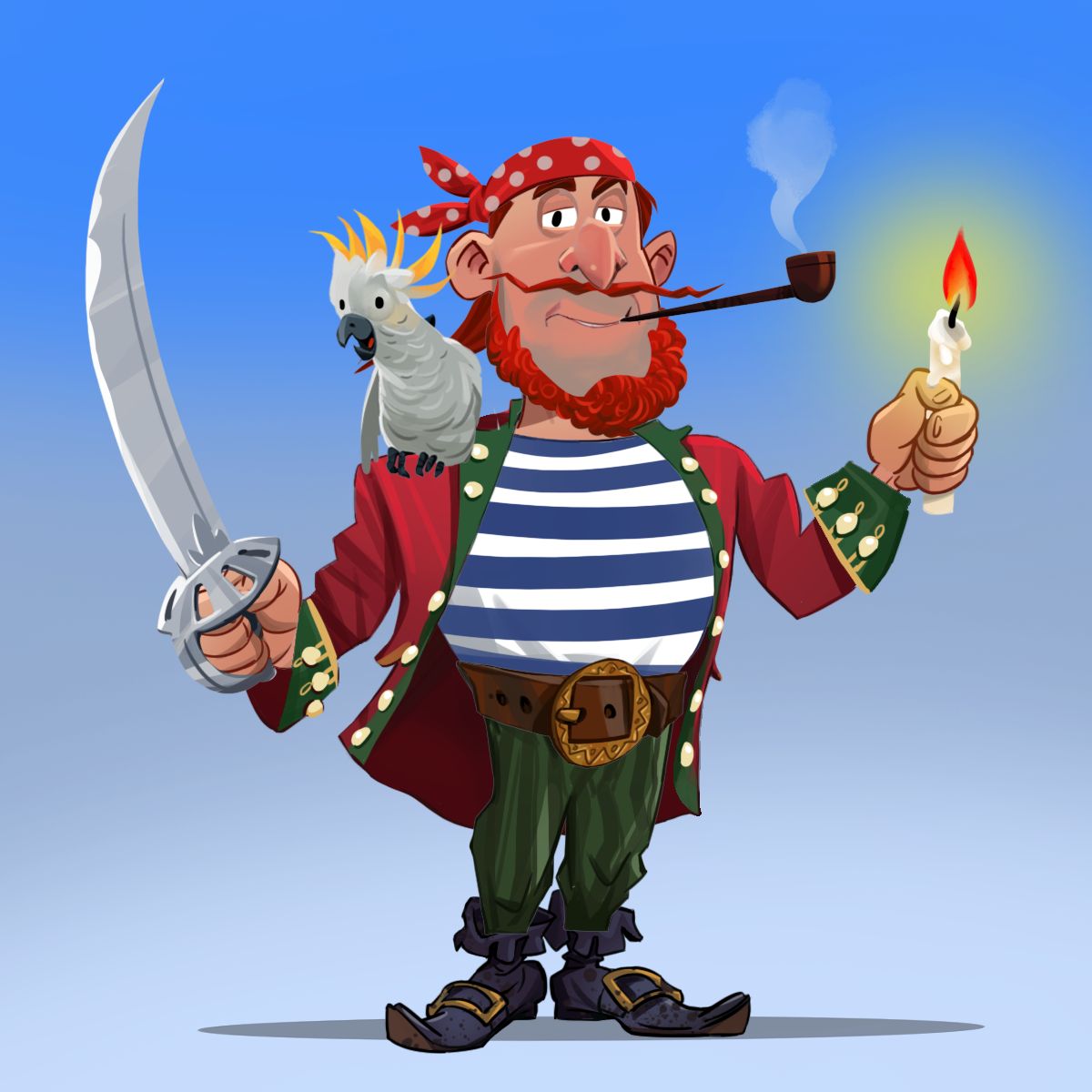 Pew
Designer & Co-founder
Talented artist with great experience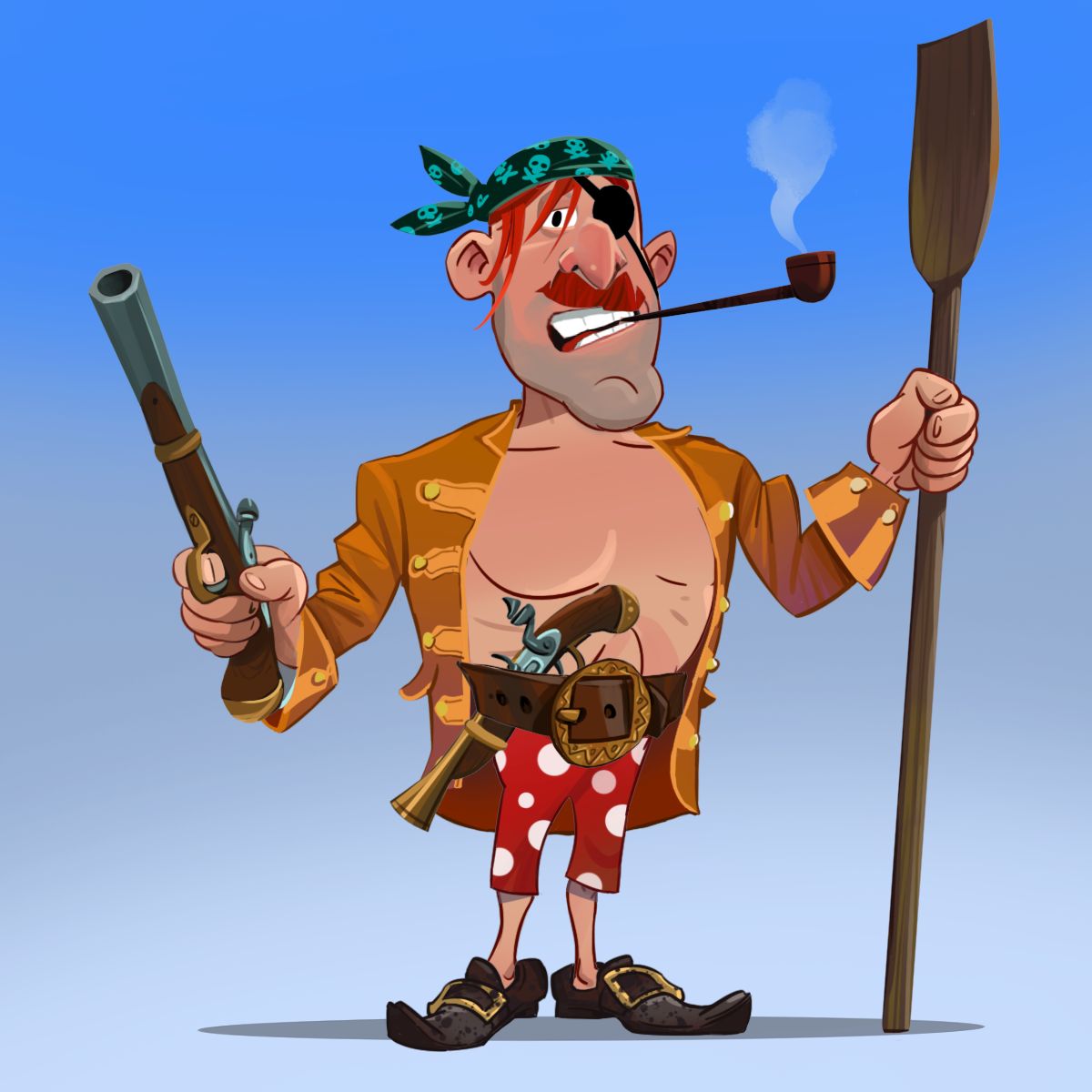 Jimmy
Blockchain developer & Co-founder
Blockchain developer with many years of experience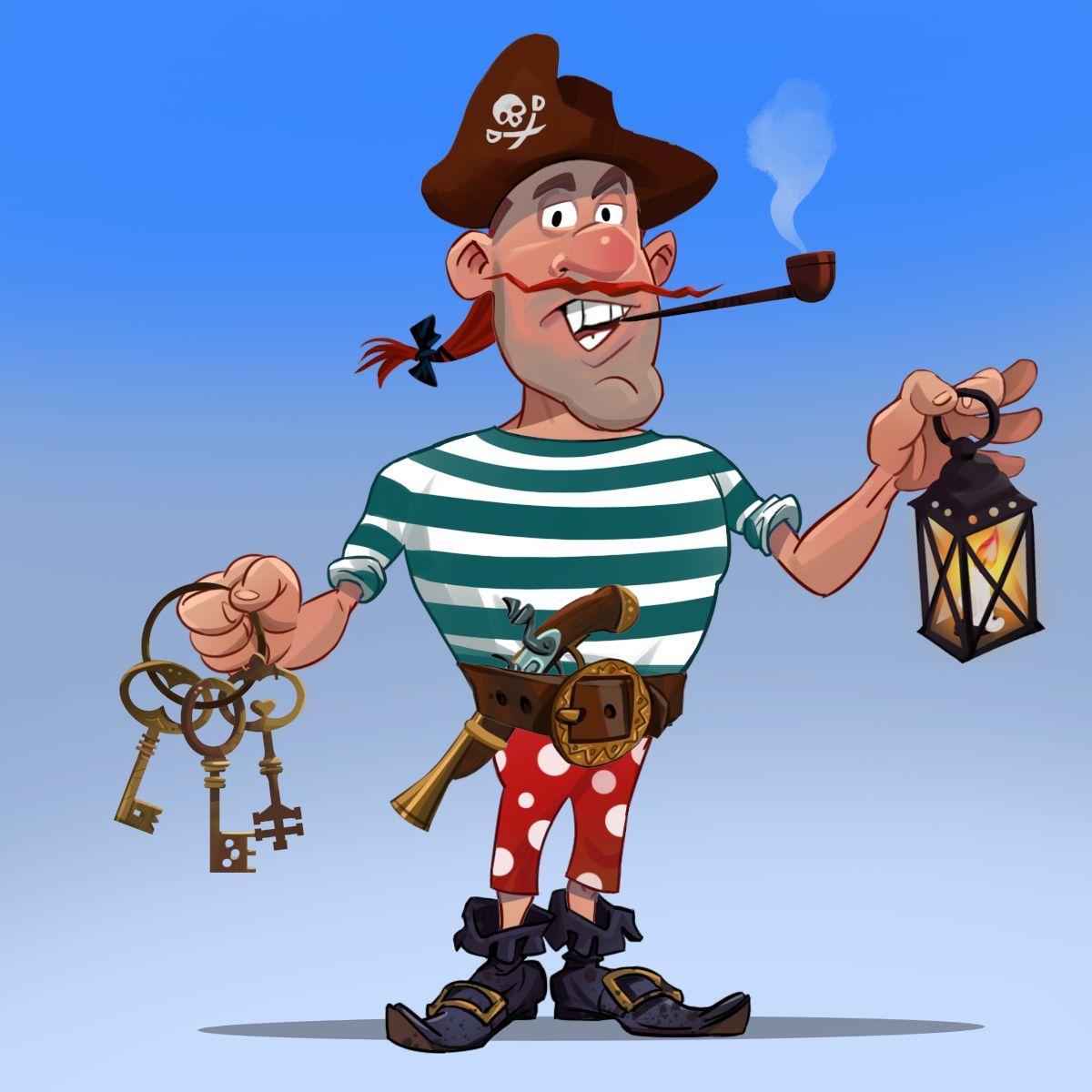 Sam
Programmer
Experienced programmer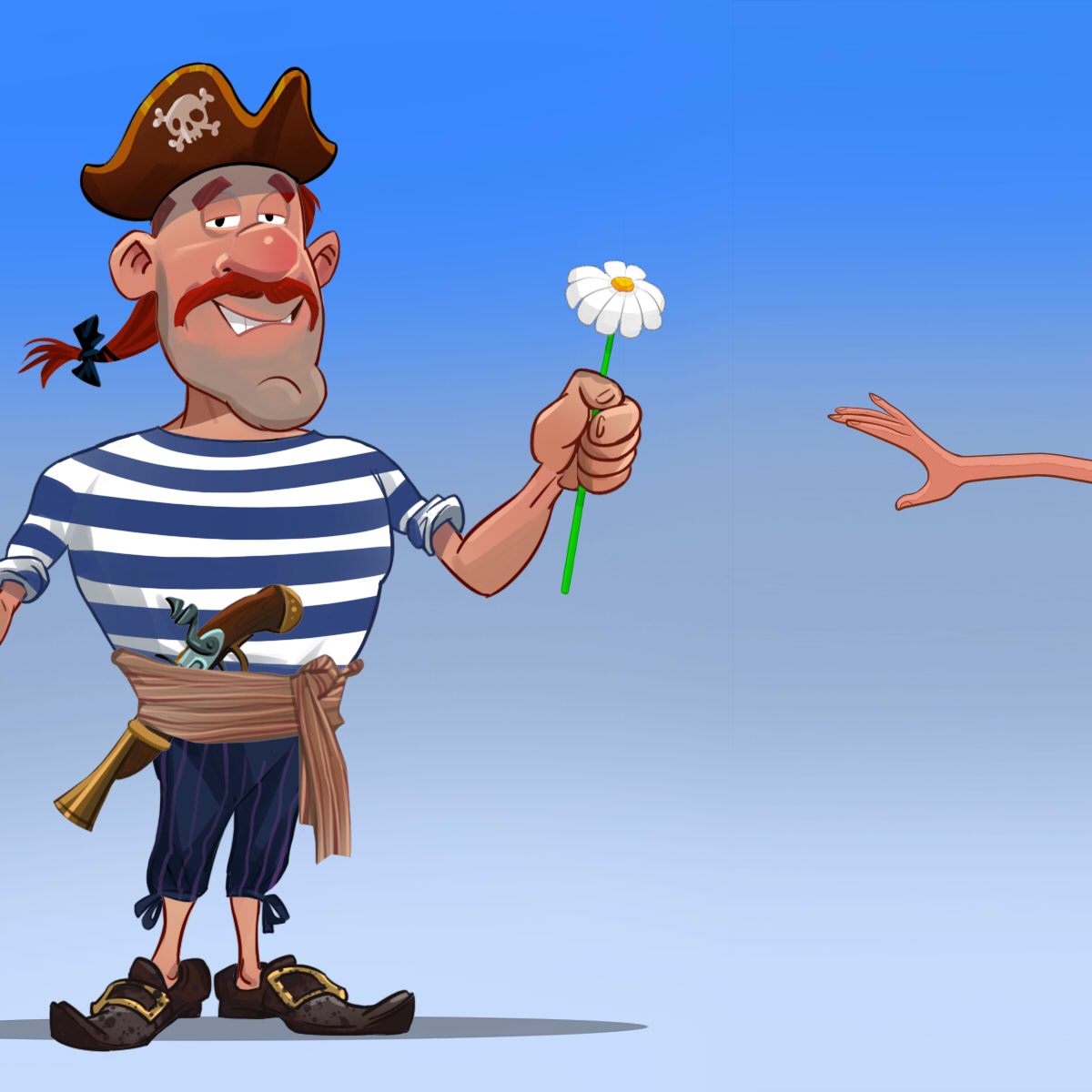 Janna
Social manager
Social marketing agent
Jimmy, there are crates from a sunken ship scattered all over the shore. Try to find them and check the content. Inside you will find many useful things that that can come in handy on the island.
Roadmap
In the middle of the roadmap, another NFT collection is planned, which we will inform about later.
PHASE 1:
Expand the team. Develop few alternative variants of game models and tokenomics to select best one at end.
PHASE 2:
Write several prototypes of the game using Python without connecting to the blockchain, to allow fast testing of different variants of gameplay by real players.
PHASE 3:
Testing game prototypes of real players, getting feedback on the gameplay.
PHASE 4:
Selection of the most promising game model, improvement based on feedback.
PHASE 5:
Transferring the game to the test blockchain.
PHASE 6:
Testing by real players of the gameplay on test blockchain.
PHASE 7:
Release of the alpha version of the game.
PHASE 8:
Collection and analysis of information about the game in a real blockchain.
PHASE 9:
Release of the beta version of the game.
PHASE 10:
Formalization of the gameplay and modification of the game engine to implement the ability to connect plug-ins created by third-party developers.
FAQ - frequently asked questions
When am I going to be able to mint my NFTs?

What are the rare traits of pirates?

Good news is that not all pirates in this collection are drunk. Among all the pirates, 6% are sober. They have more options than the drunken pirates, and in addition to access to the drunken pirates club, they have access to the sober pirates club.
Some pirates have a box as an attribute. The contents of this box will be determined during the game.

What are your secondaries royalties fees?

7.5% fee.
5% fee from the sale of the Drunk Pirate NFT on the secondary market will be used to form the prize pool (treasures) and 2.5% to team needs.

Are there pirates for the team?

Yes, we are reserving 250 pirates from the general collection for the team and for member rewards.

Can the team mint pirates with the rarest traits?

No, until the moment of reveal, no one, not even the team members, knows which pirate is associated with a particular token.

Where can I view my NFTs?

Once minted, you'll just need to login into your OpenSea account to view your NFTs